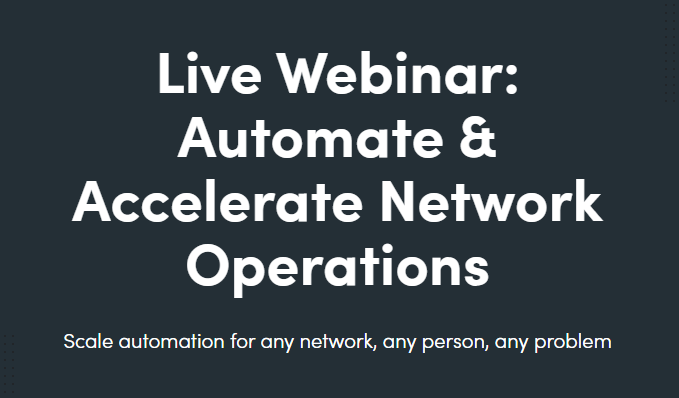 Join Our Webinar to See What's New
Automation is a major focus for enterprises looking to improve IT workflows, especially when facing 1,000s of tickets daily. But today's automation tools for network operations require specialized programming knowledge and don't scale.
Enter NetBrain 10.0. The newest version of NetBrain provides an automation framework that makes it easier for everyone in IT to participate, so automation scales. New cross-team collaboration tools and advanced automations that incorporate network intent help scale automation for more complex issues
Join us for this live webinar where we outline how NetBrain 10.0 helps you democratize automation at scale – for any network, any person, and any problem.
Two Sessions Available
Tuesday, April 15 at 10am Eastern
Tuesday, April 15 at 2pm Eastern
Can't attend the live webinar?
Register today and we'll send you links to the presentation recording after the event.