Is it? Is MPLS fast approaching its demise as it is portrayed in many industry articles and blogs? I beg to differ. For the foreseeable future, I do not anticipate the end of MPLS in enterprises. Jokingly I say, at least not until I retire. As networks go through modernization with SD-WAN, MPLS will be an integral part of that transition. The managed MPLS market is not shrinking. Instead, it is growing at a CAGR of 6.5% between 2020 to 2025 according to a report from Research and Markets.1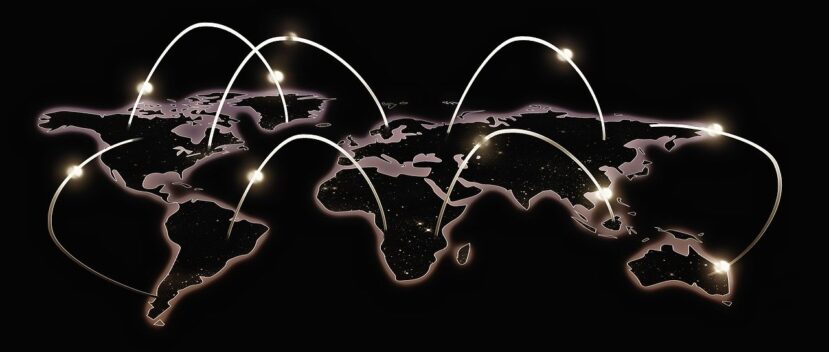 MPLS continues to be the predominantly used WAN technology today and into the foreseeable future
4 Reasons Enterprises Will Continue To Utilize MPLS
1. Decreasing price differential
Often, the price differential between MPLS circuits and Internet broadband has been proposed as the catalyst for MPLS decline. A few years back, the differential was considerable in the order of 100+x. However, within the last few years the prices of MPLS have come down by orders of magnitude. Now the average differential between Internet broadband and MPLS is 20-30x. Widespread availability of Internet broadband has given enterprises considerable leverage in negotiating MPLS prices during contract renewals.
2. Many applications are deeply intertwined with business processes
There is tremendous momentum to move applications to cloud infrastructure and SaaS applications. A wide gamut of applications are moving to the cloud –productivity apps, collaboration apps, HR apps, monitoring tools, security services, etc. Yet, there are myriad of business critical applications hosted in on-premises data centers. Think of IT/OT applications used in manufacturing plants or assembly lines. These applications take multiple years to redesign, migrate data, and to establish new business processes while driving revenue.
3. Businesses are highly risk averse
With mobile phones we have traded quality for convenience. How often did we ask "Can you hear me now?" when using a landline? Fixed line phones operated as a utility – dependable and always available when needed. MPLS circuits provide the same level of connectivity with guaranteed application services across different tiers of QoS. Businesses are inherently risk averse, especially large global corporations, to depend on the best case connectivity of the Internet for mission-critical applications.
4. Performance of legacy applications and latency
Home-grown applications weren't designed for the Internet age. These applications were written years ago for platforms like DB2 and mainframes using legacy programming languages. The architecture of these applications, the protocols used, the chatty handshakes all assumed a highly reliable underlying network with low latency. No amount of bandwidth can overcome the inherent latency introduced over Internet connectivity.
Hybrid WANs are the Future
Internet broadband, cloud technologies, and SaaS applications deliver tremendous benefits for enterprises to ignore. Corporations will invest in cloud infrastructure and Internet connectivity. However, MPLS is not finished. It is not going away anytime soon. By 2023, 30% of enterprise locations will use Internet-only WAN connectivity, up from less than 10% in 2019, to reduce bandwidth cost.2 Conversely, 70% of enterprise locations will continue to rely on other WAN technologies, of which MPLS has the lion share.
Corporations with a complete dependency on Internet-only connectivity across all locations will be exceptions. Hybrid WANs will be the norm. Although slow to adopt compared to their mid-market brethren, SD-WAN will take enterprises through the next wave of network modernization. MPLS vs. SD-WAN, which is it? It is both. You will see MPLS alongside Internet broadband to implement SD-WAN overlay networks. Enterprise SD-WAN with WAN Optimization and Application Acceleration technologies will catapult enterprises as they continue on their cloud journey.
[1] https://www.researchandmarkets.com/reports/4557775/managed-mpls-market-growth-trends-and
[2] Source: Gartner Report, Forecast Analysis: Enterprise Networking Connectivity Growth Trends, Worldwide, 2019. By Gaspar Valdivia, Lisa Unden-Farboud, To Chee Eng, Grigory Betskov, Susanna Silvennoinen, 20 September 2019