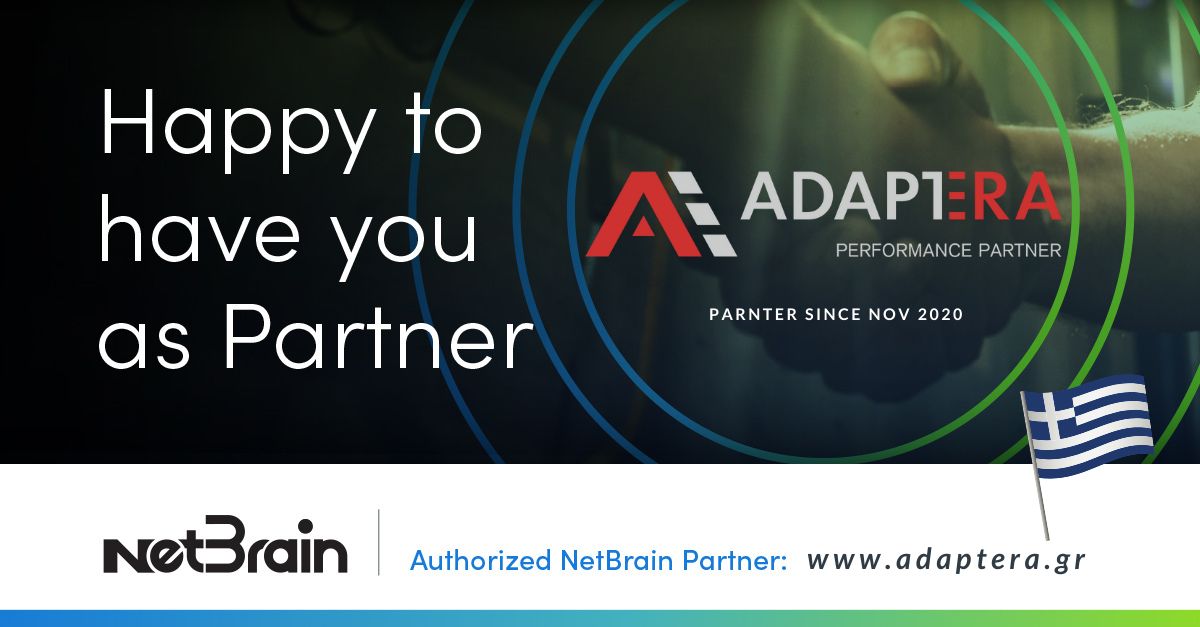 Ever wish you could take the "work" out of "network"?
We get it, being a network engineer in today's complex network environments isn't easy, to say the least.
But there is a smarter approach to network operations
And, it's for ALL network engineers — from junior to senior to architect.
NetBrain's intelligent network automation and visibility platform was designed BY and FOR network engineers, so you can:
✔️ Eliminate preliminary, time-consuming diagnostic steps
✔️ Prevent human error from affecting production
✔️ Respond to network issues immediately and automatically
NetBrain takes the WORK out of Network
A BIG THANK YOU to our authorized partner in the Greece/ EMEA region, ADAPTERA, as we advance the mission to transform network operations globally  through powerful network automation!
ADAPTERA designs, implements and supports the automation, management and track of complex IT processes across the enterprise as a basis of your enterprise digital transformation journey through move to cloud & DevOps.