Prevent Outages Automatically
Release 11 dramatically lowers your operational costs by automating the operation of your network throughout its lifespan. It starts with the automatic creation of network intents that describe your entire network and then uses that description to be used through the NetBrain system. NetBrain will continuously verify all network intents to detect deviations from the desired baseline behaviors. This includes problems introduced through human error, design conflicts, and unintended consequences of network change on existing applications.
Scalable Prevention
Create unlimited network virtual probes with high monitoring efficiency to detect deviations from intended behaviors in large-scale enterprise and service provider networks.
Design Compliance
Quickly and continuously verifies the current network configuration's ability to deliver the compilation of network requirements as defined by enterprise applications.
Thousands of Intents
Networks are described as tens of thousands of network intents, all of which are verified in real-time to prevent errors and unintended consequences from impacting production.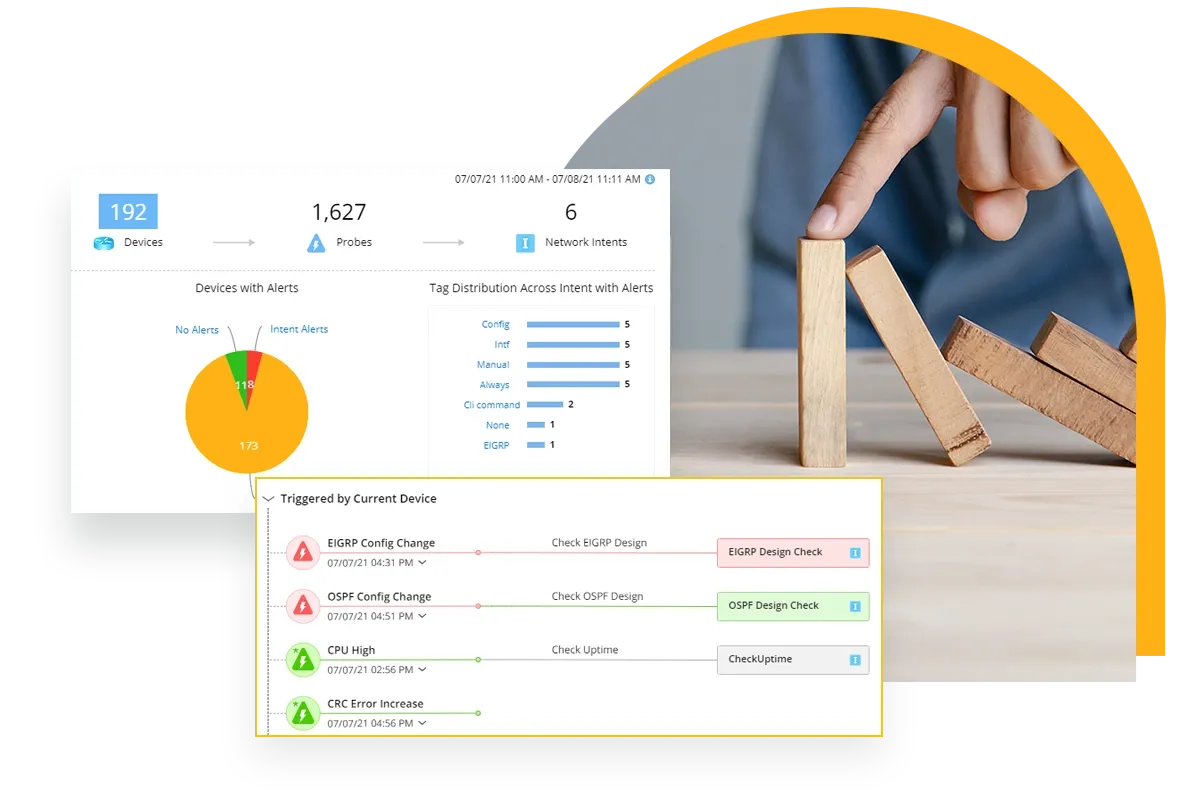 Network Intents Throughout
Get the power of intent-based no-code automation across the NetBrain system, throughout diagnostics, network visibility, and path investigations. Release 11 enables intent-based automation to be cloned and propagated across the global network infrastructure. Even Network Assessment comes to life when viewed through Network Intents.
Intent-Based Assessment
Network assessment has always focused on connectivity. With NetBrain, your assessments are more comprehensive, including connectivity, performance, and security.
Change Management
Required changes can be performed safely when the network's intents are verified before and after any specific change has been made to eliminate unintended consequences.
Application Assurance
Continuously verify intents across all application paths for more efficient performance troubleshooting.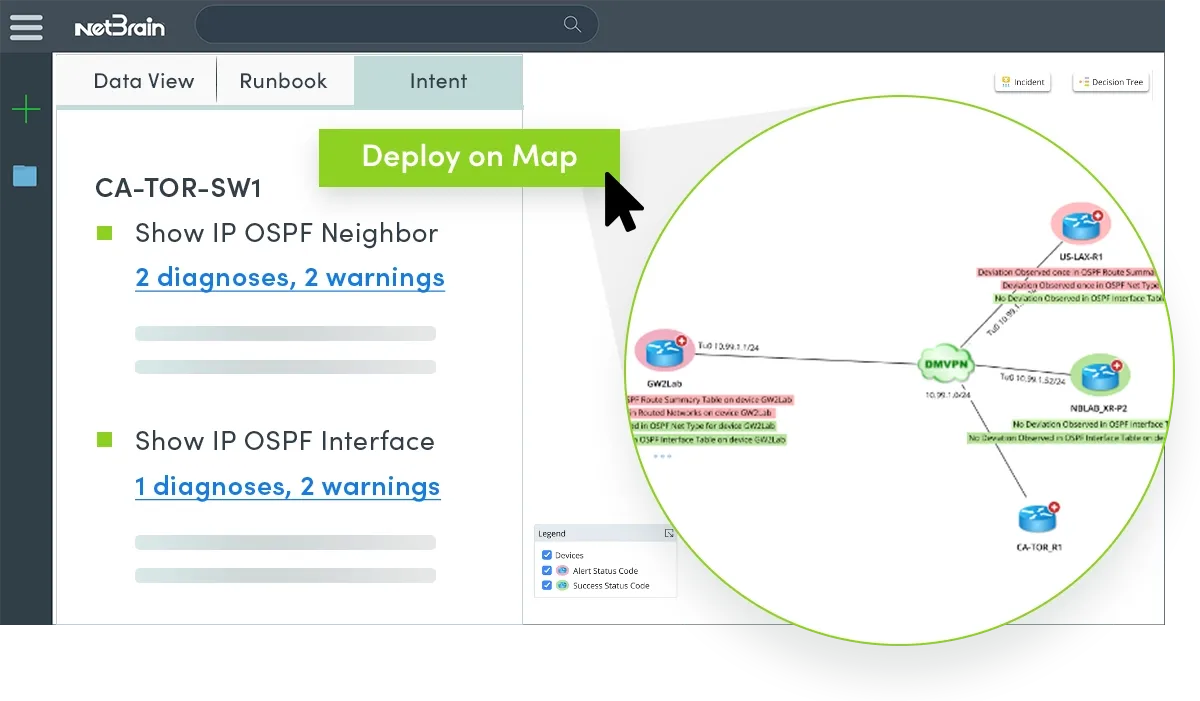 Proactive Troubleshooting
Event-driven and interactive troubleshooting responds immediately when a problem occurs, capturing the context in real-time, and providing the network engineer with the most comprehensive and informed troubleshooting console available anywhere today. And since the knowledge and console is shareable, NetBrain allows various organizations to collaborate on specific incidents in real-time, eliminating delays and escalations.
NetBrain, Anywhere
Use NetBrain on the go with existing communication tools. Now supporting new integrations with popular service desks, enterprise chat systems, and general-purpose email.
Reduce MTTR
Get an immediate response with automation that executes intent-based diagnostics and generates a map-based portal and collaboration links.
Map-Based Automation
Intents are fully integrated with network maps and network paths providing a simpler power-user workflow that's easier to share and troubleshoot.