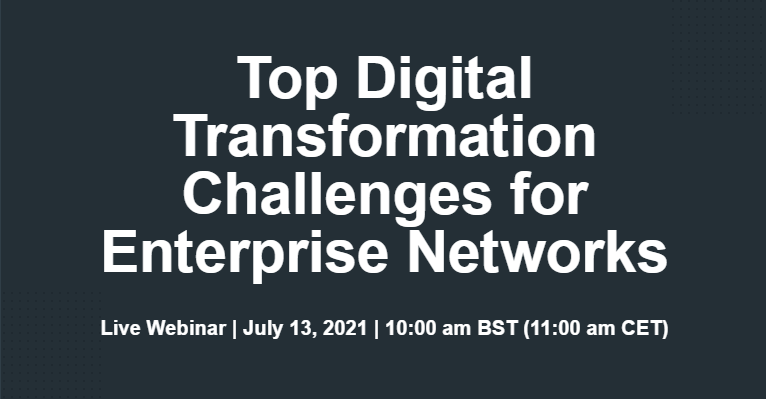 Is your network ready for digital transformation?
Managing a highly complex network infrastructure is nowadays harder than ever. NetOps teams have been tasked with an enormous number of challenges: From solving thousands of tickets a day generated from tools like SolarWinds or ServiceNow to ensuring network uptime across multi-hybrid networks – multi-cloud, traditional, virtual, and software-defined.
But the reality is tough: Not every company has sufficient resources to manage today's complex networks. It is clear that the more tasks teams have to manage manually in a short period of time, the more error-prone the entire system becomes. With regard to the network, this may mean that operational disruptions limit the productivity of employees for much longer than necessary.
So, how can IT teams ensure the network stays reliable, secure, flexible, expandable, and cost-effective?
Join this webinar to learn how to
Reduce complexity and gain end-to-end visibility across hybrid network infrastructures: traditional, SDN, SD-WAN, Public Cloud & virtual.
Improve network uptime throughout the business: proactively reduce Mean-Time-to-Repair.
Keep up with operational model changes: consistently growing complexity (SDN, Cloud, DevOps, new GUI platforms etc.) while managing business's network.
Ready to learn more?
 Let's discuss 3 main network challenges every NetOps is facing today
in our upcoming webinar on July 13, 2021 at 10:00 am BST.