Cloud-Managed Networking and Security, Simplified.
Versa Titan delivers SASE with advanced application intelligence managed from the cloud, making it easier for IT to manage and secure their branch services. Powered by the market leading Versa Operating System (VOS), Versa Titan is the easy-to-deploy, cloud managed SASE solution for Lean IT and mid-market enterprises.
Versa Titan enables enterprises to accelerate business growth as well as simplify deployment and administration. Versa Titan includes multiple access types, automated multi-path site-to-site VPN, direct internet breakout to any application or user, dynamic application prioritization, and more.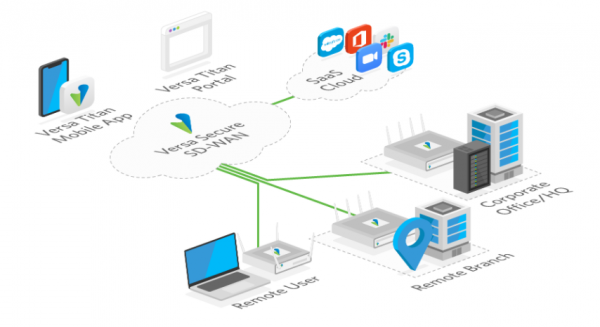 If you're interested in becoming a Versa Titan partner, learn more about the Versa Titan Cloud Partner Program.
Click here for more